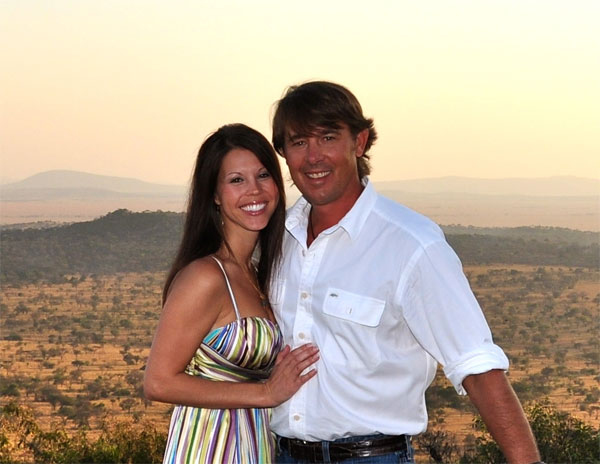 Meet Our Staff
When you embark on a journey to Africa for a hunting or photographic safari, you are going because you want to embrace a new adventure by experiencing things you are unable to view anywhere else. We strive to ensure a successful safari full of memorable experiences, created by our knowledgeable team of professionals. It is not only the adventure that creates a successful safari, it is the people you are surrounded with, their culture, the smells of the African wilderness, being awakened at dusk by the chirping of the birds, the roar of the lion at night, the tastes of different foods, and being so close to a leopard that you can almost feel its breath on your skin. These are just a few of the memories that we would create for you, your family, and friends. It is not just a hunt or photographic safari being offered, but an unforgettable adventure and experience.
To all of the clients who booked hunts with us this year, I'd like to thank you for allowing myself and our entire team the opportunity to create a memorable experience. I hope that your safari was above and beyond your expectations, as I personally strive to offer nothing less than the very best experience for each client. We have had another outstanding year, with some of the most beautiful trophies taken. Our testimonials speak for themselves, with many satisfied clients. We have taken them on a journey and the trophy pictures in our gallery are just a mere glimpse at the lifelong memories that turned their dreams into reality. I would like to personally thank all of the Professional Hunters and Outfitters that I work with for doing an outstanding job, as always. To my office staff: a tremendous amount of gratitude for a great year in assisting each and every client. Of course, many thanks to our clients, as we owe our success to them!
When you book a safari with Adam Clements Safari Trackers, you can be assured that you are booking a top quality safari. I only deal with the very best Outfitters and areas, personally spending my own money and time visiting each to ensure that my clients will be taken care of. For those of you who have not booked a hunting or photographic safari with us, I hope that you are willing to give us a call and allow us to turn your dreams into memories.